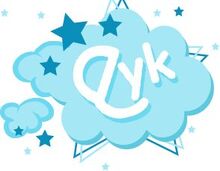 Eat Your Kimchi is a web show created by
Simon
and
Martina
discussing daily life, experiencing new things, going on adventures, and playing games.
Simon and Martina opened up the Eat Your Kimchi app. People could make new friends, as well as share their love for their favorite idols or groups. The app was closed recently.
Fellow Nasties opened up their own account on the Amino App called Eat Your Kimchi, to connect with those they had made friends with on the original app.
They have continued their podcast also called Eat Your Kimchi.
Segments Edit
Martina and Simon have put a hold on KPop Music Mondays, as well as Wonderful Treasure Find.
KPop Music Mondays
Food Adventures For Awesome People
Speakers Corner
Eat Your Kimchi Podcast
Drink Your Potions
There have been several appearances on Kpop Music Mondays by Amber, Kevin, and Eric Nam.
They've interviewed several bands on the show.
Spudgy would sometimes dance at the end of Kpop Music Mondays.
Ad blocker interference detected!
Wikia is a free-to-use site that makes money from advertising. We have a modified experience for viewers using ad blockers

Wikia is not accessible if you've made further modifications. Remove the custom ad blocker rule(s) and the page will load as expected.